We'll be meeting up at The Arnolfini this coming Sunday 12th March at 11:00am.

If the weather is OK, we'll be leaving around midday for a ride, possibly to Bitton Railway Station for a cup of tea and a slice of cake!

This is our first official meet up this year, so it will be good to have a bit of a catch up and check out all the scoots!
MEET UP AT THE ARNOLFINI

THIS SUNDAY 12TH MARCH

AT AROUND 11:00AM

LEAVING MIDDAY FOR A RIDE.
If you are riding through the Centre, just be careful, it's a bit of a building site at the mo!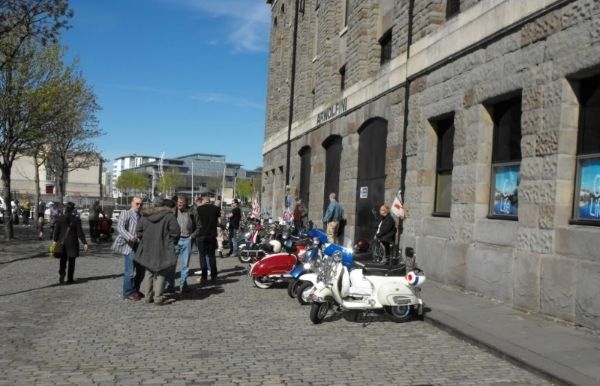 Take care and ride safe !