January 10th 2016 sadly marks the second anniversary of Colin's passing.
We've been commemorating Colin with an annual ride of remembrance in his honour, and we will be doing this again some time during the summer.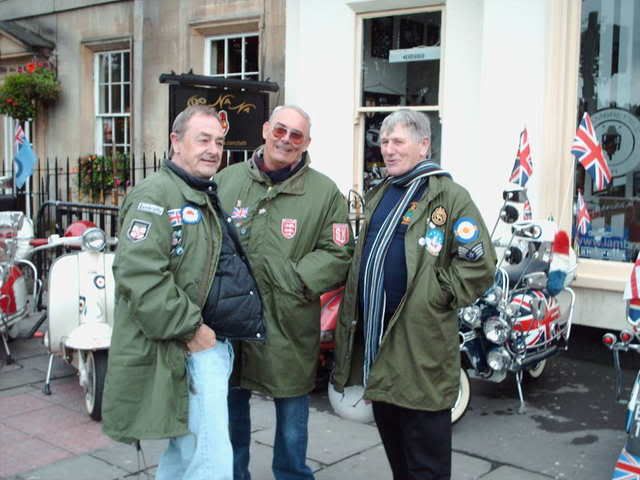 Here's a nice photo taken a good few years ago of Colin (on the right) with Graham and Russ outside The Lambretta Bar in Bath.