April - What's Happening?
Posted:
Mon Mar 28, 2016 9:06 am
Spring has finally sprung and summer is just around the corner! All we need now is for the weather to settle down and the Sun to come out from behind those clouds and give us some nice sunny days out on the scoots!
Things are slowly beginning to pick up a bit on our event diary, so here's what April has in store for us!
APRIL 10TH - SECOND SUNDAY MEET UP
We will be meeting up at the Arnolfini at 11:00am and if the weather is OK. we will be departing for a ride at midday.
APRIL 23RD - (SATURDAY) BRISTOL ITALIAN AUTO MOTO FESTIVAL
BMSC have very proudly been attending BIAMF from the very first year, and we will be showing our scooters in the same spot in Corn Street as usual! This year the festival is celebrating two marques - Lancia and Vespa, so if you have a Vespa ( or Lancia!) you really should be there with your scoot!
UPDATE - PLEASE NOTE - THIS YEAR WE WILL ACTUALLY BE PARKED FURTHER UP CORN STREET.
This is a fantastic annual event held in and around the Corn Street area of central Bristol. A really interesting day with hundreds of amazing Italian cars motorcycles and scooters on show to the general public, and all for free! If you can't be with us on yer scooter, why not come on down later in the day and have a look around!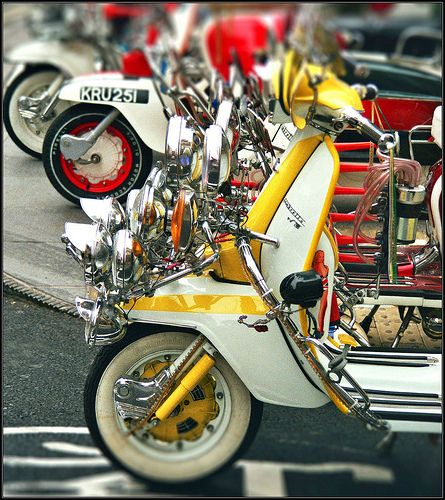 Here's a link to the Italian Automoto website-
http://www.italianautomotoclub.co.uk/
you might need to right click and open in a new window
More info regarding meet up times etc will be posted up on this forum the week before each date, so keep an eye out that!
Take care and ride safe!