It's our Second Sunday of the month meet up this Sunday. We'll be meeting at the usual time of 11:00am at The Arnolfini. Probably going for a bit of a ride out at midday - destination to be decided on the day !
MEET UP THIS SUNDAY 12TH JUNE

AT THE ARNOLFINI AT 11:00AM.

LEAVING AROUND MIDDAY FOR A RIDE.
Also this weekend -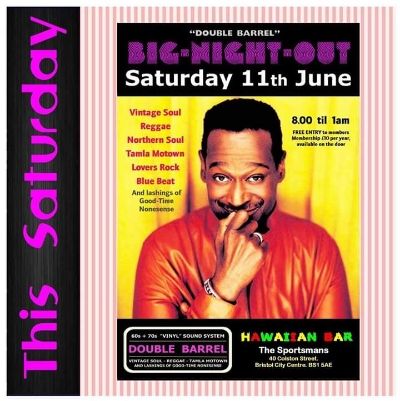 BERNIES BIG NIGHT OUT

THIS SATURDAY 11TH JUNE

AT THE HAWAIIAN BAR.
All the usual stuff - fantastic music all played on old 45s by DJ Bernie, great dance floor, well priced drinks and very friendly crowd - always a great night out ! I'll be there celebrating a big birthday with Steve H, so why not come along and I'll get the drinks in !
Take care and ride safe !