Another very good turnout at the Anolfini this morning for Colin's Ride to Wells, despite the slightly gloomy forecast for the afternoon! ( We are in July aren't we - just checking!)
Last year I took the guys on an alternate route to Wells and today I did the same, this time taking yet another different route, passing countless country pubs and leading the pack down roads some guys never knew even existed! Well, it's always nice to get off the beaten track and sample the nice fresh country air! That is of course until we arrived and spread some two stroke smoke about!
We were joined today at the Arno for the first time by Dean on his very nice SX 225. Always good to see a new face and another scooter. Hope you enjoyed riding with us buddy, and you're more than welcome to join us again!
We stopped off at Wells as planned, where we were joined by four very nice 'n' friendly lads from Manchester who were down this way having a bit of a ride around. (Yeah you're right, that is a bit of a long way!) We had the usual pastie then we rode to Glastonbury, only to find the central area closed off for a religious pilgrimage, so we gave that a swerve and rode to Cheddar instead, where we unexpectedly met Bernie and Jenny, who were there on an afternoon outing! Then it really did rain - the forecasters were correct, almost to the minute of the rain arriving! Still, we were sheltering whilst having an ice cream so that was OK!
When the rain eased off, we headed off back home. So hope all got back OK and didn't get caught in anymore showers.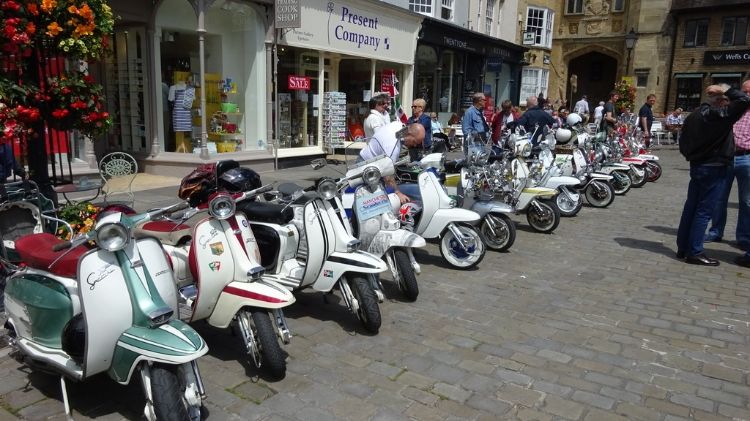 Nice line up of scoots in Wells.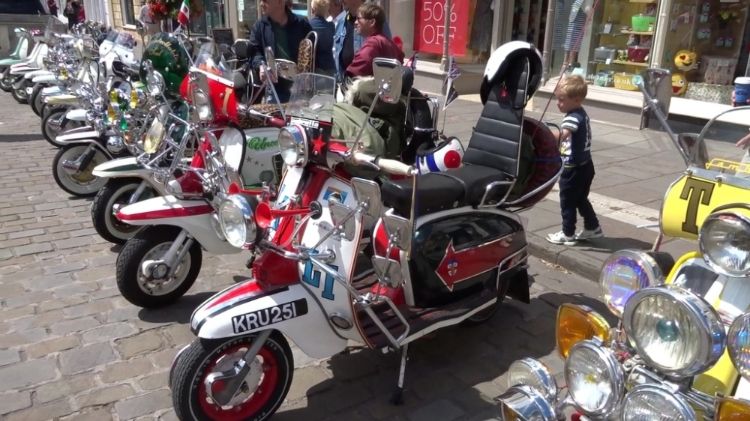 Russ's 'Jimmy' scoot next to Gerries, all looking good!
Dean's tasty white and blue SX, next to the four Manchester lad's scoots.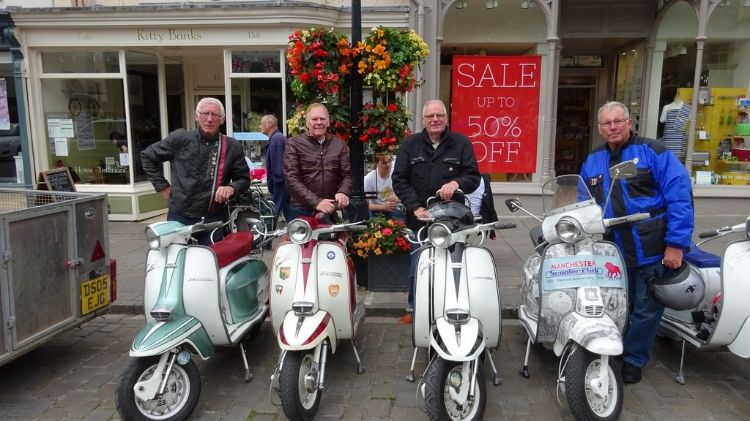 The Manchester lads with their lovely scoots! Well done guys - good to meet you all!
Big thanks to all for another really good day out on the scoots, and commiserations to those who couldn't join us due to whatever reason!